Sponsored by: Open Hearts. Open Minds. Strong Values.
Open Hearts. Open Minds. Strong Values.
Staff
Administrative & Program Staff
Kathryn Mawyer, Executive Director
Email, ext. 210
Kathryn Mawyer joined the staff of Congregation Beth Israel in 2004 and is currently the Executive Director providing administrative and financial management and leadership. Raised in the Charlottesville area and educated at UVA (a graduate of the College of Arts and Sciences in the first classes for which women were admitted to that school), Kathryn brings numerous years of human service and non-profit management experience to her work as Executive Director. She has held similar positions with the American Heart Association (Virginia Affiliate), American Red Cross Central Virginia Chapter, Women's Center of the University of Virginia, and University of Virginia Community Credit Union, in addition to work with the Charlottesville/Albemarle Board of Realtors and Albemarle County Department of Social Services. She is board secretary for her homeowner's association, treasurer for Good Shepherd of the Hills Episcopal Church in Boonesville, and serves as a ministry volunteer at the Albemarle/Charlottesville Regional Jail. Kathryn has two adult children and shares her home with a rescued Pitbull, Sasha.
Raya Rzeszut, Office Administrator
Email, ext. 200
Raya Rzeszut joined the CBI staff in June 2014 when she moved to Charlottesville with her husband Eric and daughter Sophie. She began as a teacher in the preschool, and in August 2018 she began her current position as the Office Administrator. Raya has 20 years of professional experience in Jewish communal organizations. She has a Master of Arts in Jewish Communal Studies from Gratz College in Pennsylvania and a Bachelor of Arts in Jewish Studies from the University of Florida. In addition to her office role, Raya runs the PJ Library and PJ Our Way programs, and teaches the kindergarten Religious School class. In her free time, she enjoys spending time with family and friends, working on various craft projects, playing the ukulele, and traveling.
Lukas Holldorf, Communications and Connections Manager
Email, ext. 220
Lukas moved to Charlottesville in Spring 2016 from Leipzig, Germany with his wife Katie. Lukas studied American Studies and Art History at the University of Leipzig and has worked in a variety of gallery and exhibition projects before moving to the US. From 2013 to 2015, he managed a gallery for contemporary art in Leipzig, and from 2011 to 2013 he ran an artist in residence program with fellow art historians, providing a studio and accommodations as well as the opportunity to exhibit their work to international artists. In his free time, Lukas enjoys reading, playing music, seeing art exhibitions and exploring his new home country.
Jill Abbey-Clark, Director of Early Childhood Education
Email, ext. 501
Jill Abbey-Clark is the Director of Early Childhood Education at Congregation Beth Israel in Charlottesville, VA and has worked in the Preschool and Kindergarten since 2006. She has 18 years of experience as an educator, focusing on Jewish education for the past 10 years. Jill taught 4th through 6th grade in Cambridge, MA and 5th and 6th graders at Tandem Friends School in Charlottesville. She has also taught 2, 3, and 4 year olds at CBI's Preschool and Kindergarten. Jill holds a Bachelor of Arts in Jewish Studies and Sociology from Tulane University in New Orleans, LA and a Master of Education from Lesley University in Cambridge, MA. In 2012, Jill was selected to participate in the first cohort of the Jewish Early Childhood Leadership Initiative (JECELI) and has co-led a director's community of practice for the past 2 years. In 2015, Jill was accepted to Coaches Catalyzing Change: A Paradigm Project Community of Practice where she continues to push for excellence in Jewish early childhood education with directors from across the country.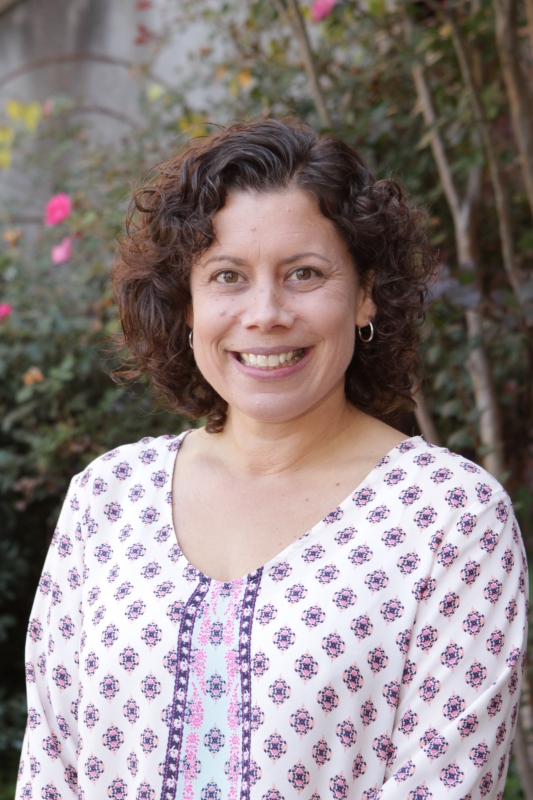 Shelby Apple, Assistant to Rabbi Tom Gutherz, Religious School Assistant
Email, ext. 402

Shelby received her Master's Degree in Jewish Communal Service from Brandeis University and has worked in the Jewish community both in Ohio and Virginia for almost 30 years. This is her 8th year providing support to students, parents and faculty in our Religious School program. She, her husband Kevin and their two children, Rachel and Benny along with their dog Deena, reside over the mountain in Fishersville.
Clara Crider, Assistant Director of Early Childhood Education
Email, ext. 502
Born and raised in the Charlottesville area, Clara Crider came to CBI in 2010 as a substitute teacher and preschool camp counselor. After attending the University of Mary Washington, she returned to CBI in 2013 to work in the preschool office and as an "after club" teacher. At the beginning of the 2014 school year, Clara began teaching in the Tziporim classroom while also continuing her role in the preschool office. She currently holds the position of Early Childhood Assistant. While she is not working, she enjoys spending time outside and with family, practicing yoga, and writing letters.
Sharon McCord, Music Director
Email

Sharon McCord, B.Mus., M.Mus., serves as Music Specialist and Shaliach Tzibbur - service leader - at Congregation Beth Israel. By day she is a Sales Advisor and Event Director for Worldstrides OnStage Music Festivals and runs a music studio, teaching lessons in strings, piano, voice and classical guitar for 3 decades. She recently retired from the classroom where she was the general music, Band and Chorus director at Peabody School. At CBI, she directs the Chutzpah! Chorus, Mazal Tov Youth Choir, the Hallelu Band, and co-produced with Liora Laufer z"l, a CD of Shabbat Hallelu music, which was released in Summer 2015.
Sun, June 7 2020
15 Sivan 5780
Sun, June 7 2020 15 Sivan 5780