Sponsored by: Open Hearts. Open Minds. Strong Values.
Open Hearts. Open Minds. Strong Values.
Staff
Administrative & Program Staff
Anita Boles, Executive Director
Anita Boles joined the staff of Congregation Beth Israel in 2020 as Executive Director. With a Bachelor's in Social Work and a Master's in Public Administration, Anita brings over 25 years of executive director experience at national and international non-profit organizations, including those addressing crime victimization, maternal and child health, and arts in health. Anita also served on several dozen Boards of Directors and national committees and founded the National Initiative for Arts & Health in the Military — a collaborative that has continued through Americans for the Arts and Walter Reed National Military Medical Center. As a consultant, she provided consultation and training services to non-profit organizations on fundraising, strategic planning, board development, rebranding and promotion, and several other areas related to reorganization and building strong foundations for the future. After 30 years in Northern Virginia, she moved to the Charlottesville area with her husband, George, in 2017.
Raya Rzeszut, Office Administrator
Raya Rzeszut joined the CBI staff in June 2014 when she moved to Charlottesville with her husband Eric and daughter Sophie. She began as a teacher in the preschool, and in August 2018 she started her current position as the Office Administrator. Raya has over 20 years of professional experience in Jewish communal organizations. She has a Master of Arts in Jewish Communal Studies from Gratz College in Pennsylvania and a Bachelor of Arts in Jewish Studies from the University of Florida. In addition to her office role, Raya runs the PJ Library and PJ Our Way programs, and teaches the kindergarten Religious School class. In her free time, she enjoys spending time with family and friends, working on various craft projects, playing the ukulele, and traveling.
Lukas Holldorf, Communications and Connections Manager
Lukas moved to Charlottesville in Spring 2016 from Leipzig, Germany with his wife Katie. Lukas studied American Studies and Art History at the University of Leipzig and has worked in a variety of gallery and exhibition projects before moving to the US. From 2013 to 2015, he managed a gallery for contemporary art in Leipzig, and from 2011 to 2013 he ran an artist in residence program with fellow art historians, providing a studio and accommodations as well as the opportunity to exhibit their work to international artists. In his free time, Lukas enjoys reading, playing music, seeing art exhibitions and exploring his new home country.
Jill Abbey-Clark, Director of Early Childhood Education
Jill Abbey-Clark is the Director of Early Childhood Education at Congregation Beth Israel and the founder of CBI Forest School. Jill has over 25 years of experience as an educator, focusing on Jewish education since 2005. Jill also taught upper elementary in Cambridge, MA and at Tandem Friends School in Charlottesville. Before going into administration she has taught 2's, 3's, and 4's at CBI Preschool and Kindergarten. Jill holds a BA in Jewish Studies and Sociology from Tulane University and a Master of Education in special and elementary education from Lesley University.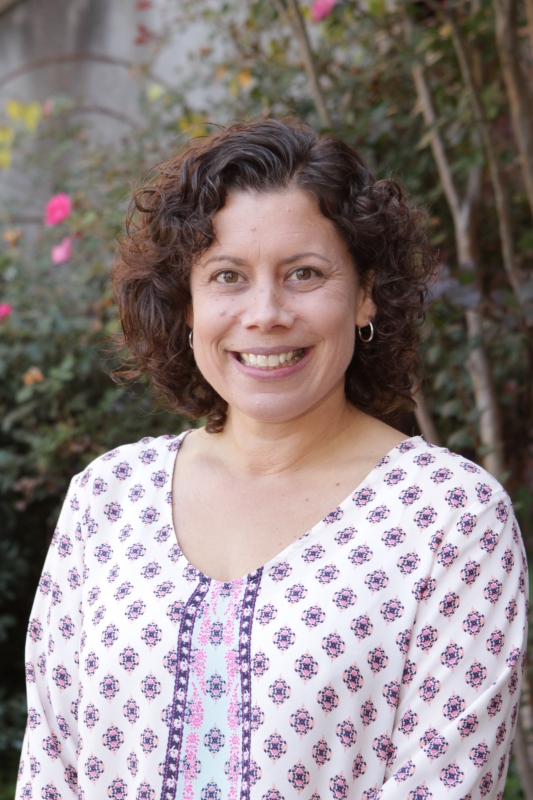 Shelby Apple, Assistant to Rabbi Tom Gutherz, Assistant Religious School Director Shelby is the Assistant Director of the Religious School as well assistant to Rabbi Tom Gutherz. She is originally from Ohio and received her Bachelor's of Communications Degree from Ohio University in 1993 and her Master's Degree in Jewish Communal Service from Brandeis University in 1995. Shelby has worked in Jewish communities in both Virginia and Ohio for over 30 years. Shelby began working at CBI in 2005 as Camp Director and ran Camp CBI for 13 years. She has been working with our Religious School since 2010. Shelby has also planned several multi-generational Israel trips for our congregation and is looking forward to planning more! She, her husband Kevin and their two children, Rachel and Benny along with their dog Deena, reside over the mountain in Fishersville.
Clara Crider, Assistant Director of Early Childhood Education
Born and raised in Charlottesville, Clara first came to CBI in 2010 as a substitute teacher and preschool camp counselor. After attending the University of Mary Washington, she returned to CBI and has held many roles since then: afterclub and floating teacher, preschool counselor, toddler teacher, and preschool assistant director. Clara moved into the roles of CBI Forest School Assistant Director and Camp CBI Administrative Director in 2020. She is also a CBI Forest School parent and is happy to call CBI one of her family's homes.
Nancy Kliewer, Financial Manager
Nancy is CBI's Financial Manager, working with the Executive Director and the Finance Committee to conduct the financial functions of the synagogue. Nancy has an MBA in Economics from George Washington University and a BA in Business Economics from Willamette University in Salem, OR. She brings financial management experience from other Charlottesville nonprofits. Nancy and her husband Rob moved to Charlottesville in 2010, along with their three (now adult) sons. In her spare time, you can usually find Nancy somewhere with knitting in her hands.
Sharon McCord, Music Director

Cantor Sharon McCord, B.Mus., M.Mus., serves as Music Specialist and Shaliach Tzibbur - service leader - at Congregation Beth Israel. Ordained in January 2021 through the Aleph Ordination Program after a five year intensive course of study, Sharon leads services and performs Jewish rituals for individuals and communities throughout the US as well as for the CBI community. She runs a music studio, teaching lessons in several instruments, and composes and arranges Jewish music for liturgy and concert. At CBI, she leads Shabbat services, directs the Chutzpah! Chorus, and instrumental groups, teaches music in the religious school, and hopes to add music related beit midrash classes for the adult community. Cantor Sharon co-produced with Liora Laufer z"l, a CD of Shabbat Hallelu music, which is available in the CBI office.
Tue, May 17 2022
16 Iyar 5782
Tue, May 17 2022 16 Iyar 5782